CareWorks Offering Day 2017 March 5th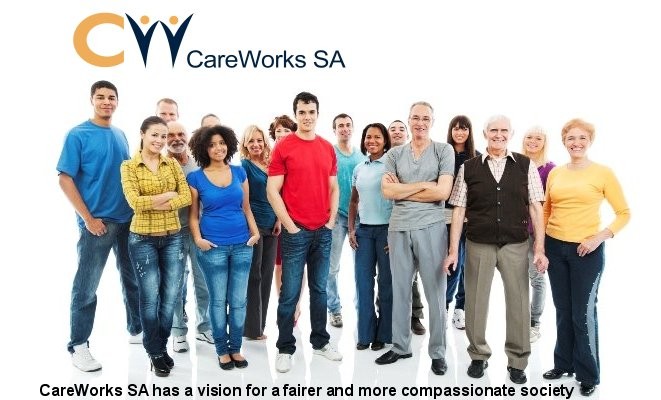 CAREWORKS OFFERING DAY 2017 – SUNDAY MARCH 5th
Working with and alongside local Churches of Christ, CareWorks seeks to embody God's love and address the needs of some of the most vulnerable in our community.
Your donations make a world of difference as we work together.
Here's the difference you can make:
Your gift of $10 helps CareWorks clothe a disadvantaged person at an Op Shop.
Your gift of $20 helps assist an at-risk child through the Wellbeing Classroom project.
Your gift of $40 helps a person stay a night at OASIS.
Your gift of $55 helps CareWorks to provide an emergency food hamper to a family.
Your gift of $75 is equivalent to the average amount paid towards a struggling family's utility bill.
Offering envelopes are available through your church, or go to www.givenow.com.au/careworkssa
You can learn more about the ministries of CareWorks SA here.